Borneo 2016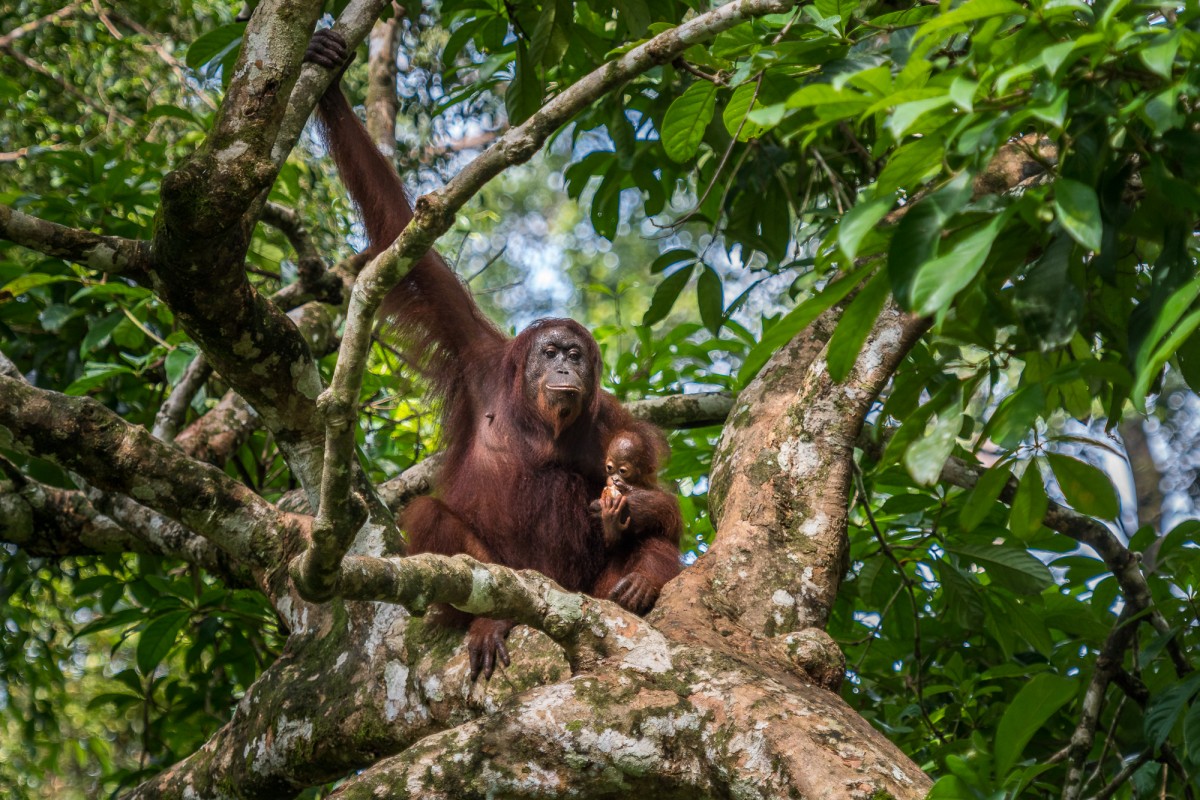 Noverber 2016 I have made a 3,5 week roundtrip through Malaysian Borneo. The ultimate goal for this trip was to find Orang-Utans in the wild. These animals are threatened with extinction due to habitat loss and destruction in the favour of palm oil plantations.

The trip started in Bako Np. This area is a good location to find the endemic Proboscis Monkey. Other kinds of primates and the Bornean bearded pig can also be found here. The next stop was Mulu NP, his area can only be reached by plane. Its a nice forrest area with lots of birds and insects. The highlight of this area is the bat caves. Where, with a bit of luck, you could see the thousands of bats leaving the cave in the twilight. Sadly due to weather conditions the bats did not leave the cave when I visited. The best chance of finding wild Orang-utans would be at the next stop, the Kinabatangan River. This area is also home of the Pigmy elephant, the smallest kind of Asian elephants. Sadly these animals are also threatened by extinction due to the palm oil industry.

At the Kinabatangan river I have made several boat trips in search of the Pigmy elephant and Orang-Utan. On the first day I got really close to seeing the elephants, but the sight was blocked by just a few meters of dense vegetation. The next morning we went back to the same spot, but it was deserted. On the way to that location, the "goal" of this trip had been achieved. A Big male Orang-utan was sitting on the top of a palm tree. The boat slowly moved towards the location and we got within a few meters. After a few minutes the Orang-utan decided it was enough and moved into the forest. In the evening the search for the Pigmy elephant and Oran-utan continued and resulted a nice, and lengthy, sighting of a nice herd of Pigmy elephant. Also another sighting of a female Orang-Utan could be added to the list.

Due to rapid decrease in numbers of the Orang-Utan, there have been established rehabilitation centers. Here the animals live in semi wild conditions. They are free to return to a privately owned forest after they have recovered from their injury or when they are big enough in the case of youngsters. From the forest they can always return to the rehab-centre to get food.